What is Basic Web Hosting?
Our basic web hosting packages are just that… basic. You aren't going to get all the benefits and features of our premium web hosting packages, but you will still get excellent web hosting at affordable prices. Our basic packages offer more bandwidth and more space for the money making them a great option for those of you that don't need all those extras.
Powered by

Virtualmin is a powerful and flexible web hosting control panel for Linux and UNIX systems based on the well-known Open Source web-based systems management GUI, Webmin. Manage your virtual domains, mailboxes, databases, applications, and the entire server, from one comprehensive and friendly interface.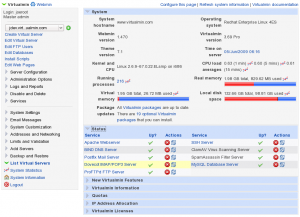 Web Hosting Features:
Flexible, Easy to Use Control Panel
Unlimited Sub Domains, FTP Accounts, and Email Accounts
99.9% Uptime Guarantee
HOST UNLIMITED WEBSITES FROM ONE ACCOUNT!
Unlimited MySQL Databases with phpMyAdmin Access
Virtualmin/Webmin Control Panel
Email Features:
Unlimited POP3 Email Accounts with SMTP
WebMail Access
Receive your email to your phone via IMAP Support
Prevent spam with SpamAssassin
Virtualmin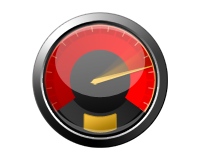 the speed you want, at a price you can afford
*Free Domain with Annual Billing